Trailguide is a web-based trail biking guide where you can locate great singletracks wherever you are at the moment, or look for great trails in other areas you would like to ride. You can use trailguide to find your own location when you get lost, you can use trailguide to scout for new unknown trails, or you can share your favorite trails with other trail bikers. Use these pages to browse the database of trails around the world or click on the Application to enter the web app.
Trail biking in Bludenz, Vorarlberg, Austria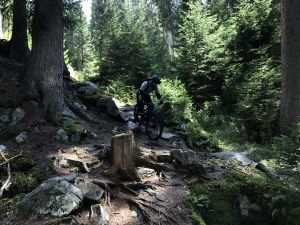 A wonderful trail with a lot of roots and rocks. You can get up with the cable cars and start at the top station. The trails leads you to the middle station.
[ read more... ]